Welcome to the
Computer Lab


Welcome to the Computer Lab. Throughout the year we will practice our technology skills and gain new knowledge along the way. Not only will we fine-tune our keyboarding and word processing skills, but we will find ways to incorporate these skills into your classroom content and create many interesting projects.
One day you might be researching topics on the internet and creating beautiful PowerPoint presentation, the next day you might find yourself reinforcing your Math skills through F
ast Math, or learning other new and exciting technology.
Hang on to your hats, because you are going to be AMAZED by the incredible amount of
knowledge and expertise you will have gained in the Computer Lab by the end of the year. Parents will be able to enjoy seeing the amount of technology you learned during class and grade level presentations.

COMPUTER LAB TEAM
Ms. Dina Merolesi - Computer Specialist Teacher/Staff Developer
Mrs. Marilyn Shepard - Computer Specialist Teacher Assistant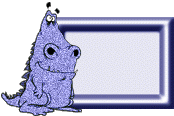 dina_merolesi@manhassetschools.org